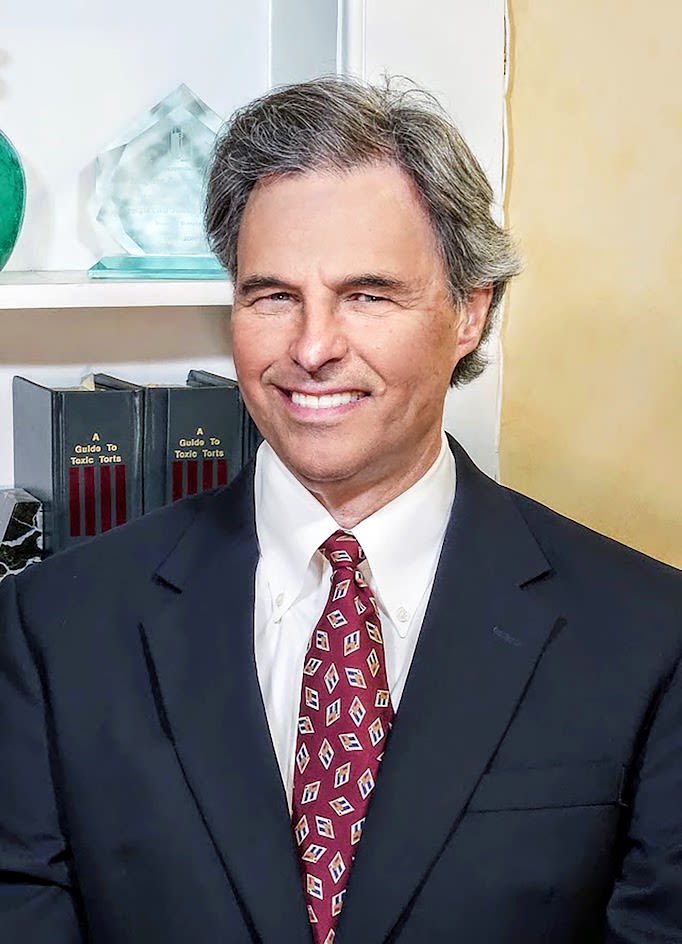 Eugene "Gene" C. Brooks, IV is dedicated to helping victims through their injury claims for compensation. This includes wrongful death claims, tort law, personal injury cases, negligence, premises and property liability, workers' compensation, and bad faith insurance claims.
His passion for the law began in the first decade of his practice when he represented injured workers in suits stemming from exposure to industrial solvents, asbestos, lead, and formaldehyde. This then led Gene to take on federal litigation against big pharmaceutical companies, such as the manufacturers of Fen-Phen, estrogen-MPA hormones, and Vioxx where he served on national committees.
Founding Attorney at Brooks Law Office, 1993 – Present

Associate and Partner at Middleton & Anderson, 1982 -1992
Memberships & Associations
Board certified as a Civil Trial Specialist since 1994 by the National Board of Trial Advocates, (recertified in 1999, 2004, 2009, and 2014)

American Board of Trial Advocacy (ABOTA) (President, Southeast Georgia Chapter – 2012-14)

Savannah Trial Lawyers Association (President -1989-90)

Georgia Trial Lawyers Association (President -2001-2002, Past Editor of The Verdict)

State Bar of Georgia (past member, Uniform Rules Committee, 1997-98; Judicial and Administrative Procedure Committee, 1990-1993; District 1 Representative to General Practice and Trial Section, 1993-1995)

American Association for Justice (former co-chairman of Formaldehyde Litigation Group)

Savannah Bar Association

North Carolina State Bar

Authorized to practice in all state and federal courts in Georgia

Has appeared numerous times in Georgia and Federal appellate courts
Community Involvement
As an active member of the Savannah community, Gene is committed to supporting local workers, protecting consumer rights, and being a staunch advocate for environmental protection. He, along with the team at Brooks Law Office, supports a number of organizations.
Publications
A Rule Needing Limits: The "Right for Any Reason" Rule, Verdict, 2011

Discovering the Cause of a Drug's Defect, Trial Magazine, 2008

Epidemiology for the Trial Lawyer, Verdict, 1998

Opiates In Litigation: Risk of Death and Addiction, Article

Neurotoxicity and Formaldehyde, American Association for Justice, 1986

"How to Handle a Formaldehyde Case"(chapter in Plaintiff's Guide to Toxic Torts, with Matthew Bender, 1987)

Use of Learned Treatises at Trial, The Verdict, August 1988

Direct Examination of a Treating Doctor, Calendar Call, December 1992

Screening the Toxic Tort Case, The Verdict, April 1993
Seminars
Cross Examination of a Functional Capacity Evaluation, Seminar to STLA, 2003

Evidence in Soft Tissue Cases, Seminar to GTLA, 1998

Federal Motor Carrier Safety Act (FMCSA) – Proof of Negligence Per SE, Seminar to GTLA, 2005

Opening Statements, Seminar to GTLA, 2003

Toxic Mold Litigation, Seminar to Savannah Bar Assoc., 2003

Voir Dire – What Are They Thinking?, Seminar to GLTA, 2006

"Multiple Chemical Sensitivity Syndrome Claims", American Association for Justice Seminar 1990